Ballerina Laurel Martyn was born on July 23, 1916.
Anatomist Albert von Kölliker was born in July 6, 1817 in Switzerland. That's his hand in Röntgen's 1896 x-ray. Also artists Frida Kahlo and Marc Chagall were born on July 6th, 1907 and 1887 respectively. Finnish poet Eino Leino was born July 6, 1878.
Also born today:
Ballet dancer Francisco Moncion in 1918, First Lady Nancy Reagan in 1921, Merv Griffin, creator of the Wheel of Fortune and Jeopardy!, in 1925; and actress Janet Leigh in 1927.
Technically the tarot card for today is the 6th Major Arcana card, The Lovers, but in honor of Merv Griffin's birthday, I am calling it the Wheel of Fortune, the 10th card. It is a card that symbolizes big life questions, turning points, karma, and fate. I will assume you are looking for heads or tails on some of life's big questions, so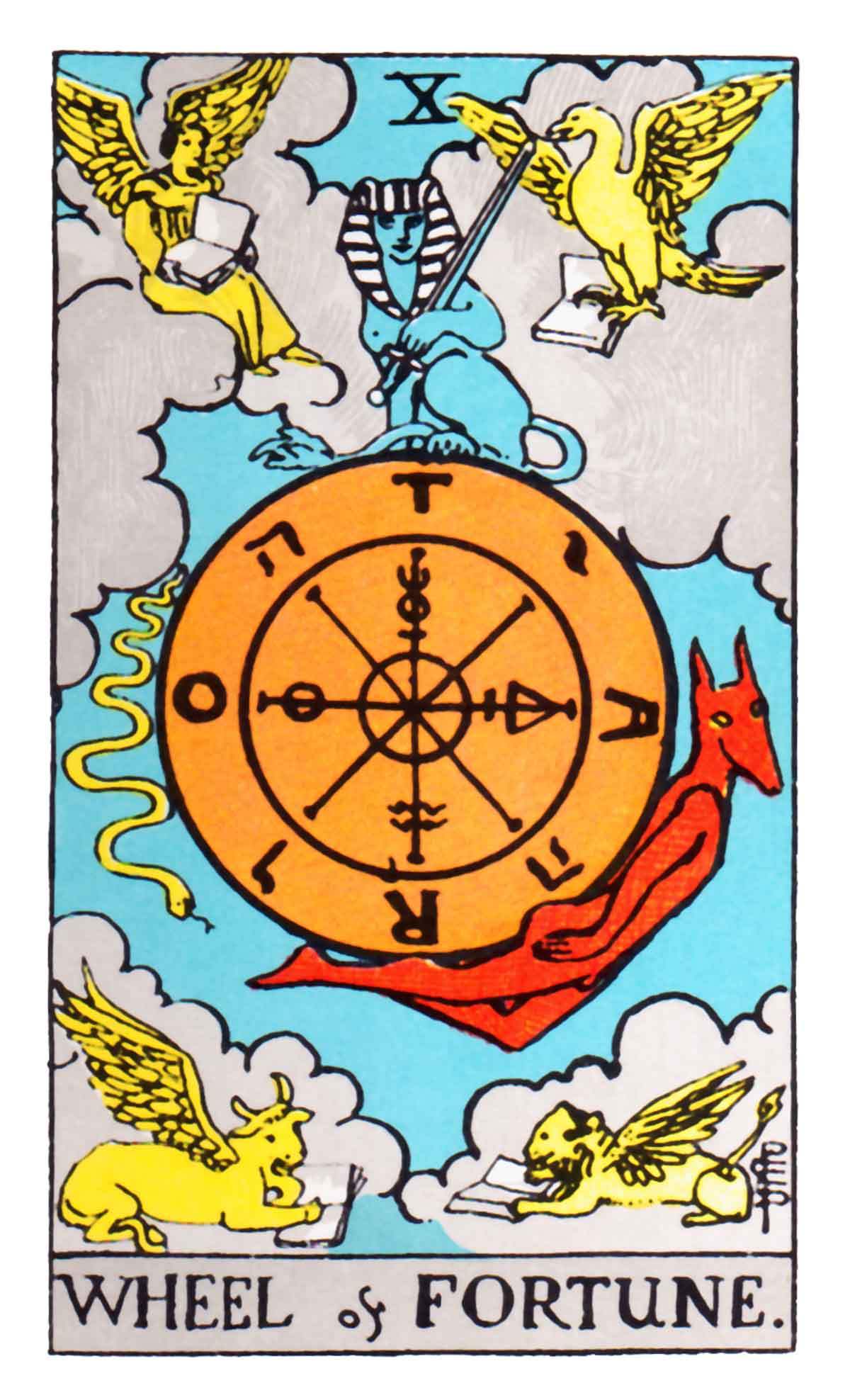 peanut butter & jelly: peanut butter
bread & butter: bread
fish & chips: chips
bricks & mortar: mortar
crime & punishment: crime
salt & pepper: pepper
birds & bees: bees
lost & found: lost
slip & slide: slip
gin & juice: juice
forgive & forget: forgive